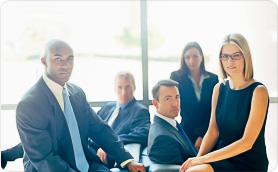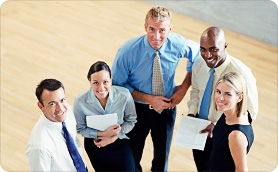 Company
KnowledgeLoop is a collaborative knowledge capture and delivery software company enabling world-leading support organizations to excel at servicing growing customer-base without the need of rapidly-increasing support headcount.
KnowledgeLoop's knowledge software catalyzes relationships between employees, customers, and partners to build networks of reputable experts and generate knowledge vital for success of customer care organizations. The impact of knowledge relevance increases over time as the collaborative network of experts and the knowledge they generate grows and matures.
Customer care organizations deployed KnowledgeLoop's software report reduction in average handle time (AHT) and increase in first contact resolution (FCR) rate, while experiencing increases in customer self-service, satisfaction and brand loyalty.
KnowledgeLoop delivers results by closely monitoring interactions between employees, customers, and partners through all contact channels such as CRM, ERP, Web, Email, IVR, etc., and leveraging proprietary behavioral modeling algorithms to identify knowledge-gaps and build networks of reputable experts. These expert-networks are critical for quickly and correctly resolving customer problems, efficiently building complete and accurate knowledgebase, and driving self-evolving culture of transparency, excellence and accountability.
KnowledgeLoop expands the idea of the "expert" to include any customer, partner, or company employee who opt-in to help, further speeding the time to get a great answer, lowering the cost of customer service, and drawing customers and partners closer to the company as they want to feel their voice heard. For example, leveraging the expert-networks, customers can find the employee with the answer and employee can find the customer with the expertise to give feedback on next gen product.
Companies turn to KnowledgeLoop after realizing limitations of traditional CRM and KM systems. KnowledgeLoop enables to:
Dynamically build teams of reputable experts having access to accurate knowledge and collaborating on solving customer problems expediently and correctly which results in getting the right answer to the customer as quickly as possible and capturing that answer so the expert who answers doesn't have to answer the same question repeatedly.
Eliminate unnecessary calls by increasing efficiency of self-service channel powered by a network of reputable advisors and robust knowledgebase.
Impact corporate culture by increasing customer focus, results orientation, visibility and accountability in the organization.
KnowledgeLoop leverages the best aspects of web 2.0 technologies and was built from the ground-up to address the scalability, integration, and usability needs of today's leading service-oriented companies.
KnowledgeLoop can help you create a "two way" line of communication between customers and company, grow your market, unite your team, and maximize your customer service success.